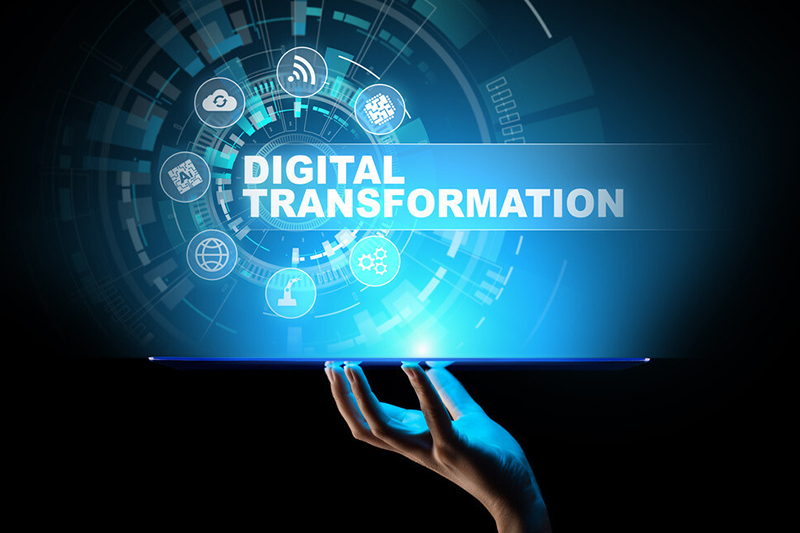 12 Feb

5 Key Drivers of Digital Transformation

Posted at 18:21h

in

Blogs

Reading Time:

3

minutes
5 Key Drivers of Digital Transformation
What is Digital Transformation?
Digital Transformation is the process to change the business module or the operations as per the current digital trends. Today when AI is creating a boom in every industry, it has become very important to keep ourselves updated with this technology. While many industries have already adopted digital technologies to transform their business, there are still a few struggling to cope with it and continue with their age-old concepts.
We need to understand that the pace of digital change is rising big time. Hence one needs to implement digital solutions in every business process, whether it is sales, operations, or customer service. We also need to focus on improving and evaluating digital skills and the competencies of each department.
Few factors mentioned below are the core reasons to boost this whole process of digital transformation. Let's have a look!
Customer experience & expectations
Today no sector is growing as fast as eCommerce. It has completely changed the face of the retail industry. Here the customer is the king, and hence one needs to be customer-centric and understand his expectations. As a customer we all expect the online shopping experience to be smooth as well as easy. Apart from that, if the particular app or website focuses more on personalized service, there are higher chances of conversions. It would be only possible if we adapt to digital trends and work on customer data.
The need for an hour
Thanks to the Digital First campaign, every industry, rather than every organization is getting into digital transformation. Considering the current pace of digital transformation, it has become imperative to get ahead with it to beat the competition and survive in the industry. With current digital trends such as AI and data science, many businesses are changing their business processes and concepts to go with the flow. Investing in digitally skilled talent and technologies has become a core necessity now.
Attracting best talent
We already discussed how digital transformation is important to change the game of your business. But you would also need the best talent to support the digital transformation. Your organization needs to focus on the training & development part of digital technologies to attract the best talent. Many organizations conduct various training programs at regular intervals for their employees to sharpen their knowledge & skills.
The need for Artificial Intelligence
AI has become a need rather than a trend. Almost every function of ours will be taken care of by this intelligence in the future. Siri and Alexa have already taken part of our life to manage our day-to-day activities. Every industry, especially finance, is depending on artificial intelligence to secure its data and process. Hence every industry Is taking a step ahead in digital transformation to support this revolution.
The need for cost management
We all believe in smart work rather than hard work. Hence, we try to figure out many ways to spend less time and money to get a particular task done. Adapting digital technology has made our day to day lives easier. Similarly, even businesses are taking advantage of this transformation. Getting digital has helped many businesses to cut down on their expenditures and increase productivity. The revolutionary Artificial Intelligence has helped various industries spend less on human help and getting things done by the machines themselves.
On a concluding note, the benefits of Digital transformation are significant. It has evolved rapidly in the last decade and continues to do so. All you have to do is just to hop on and experience its magic.