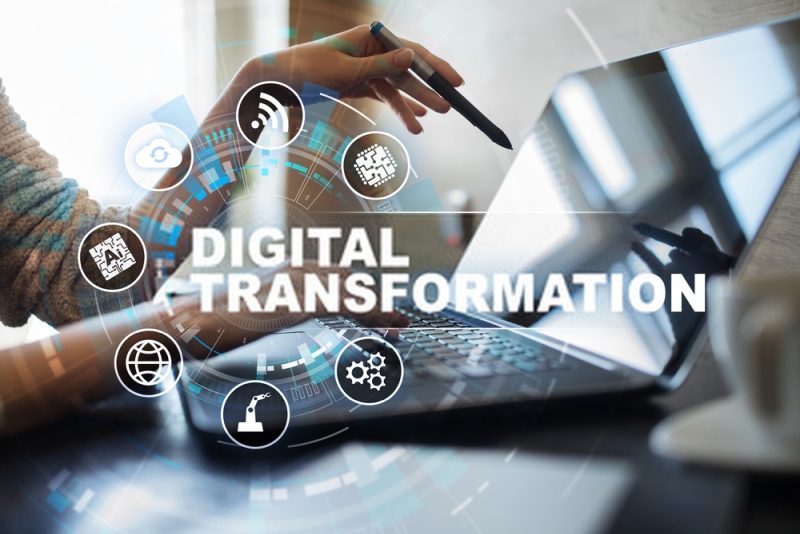 02 Jun

How does NetSuite drive Digital Transformation in your Company?

Posted at 19:51h

in

Blogs

Reading Time:

3

minutes
How does NetSuite drive Digital Transformation in your Company?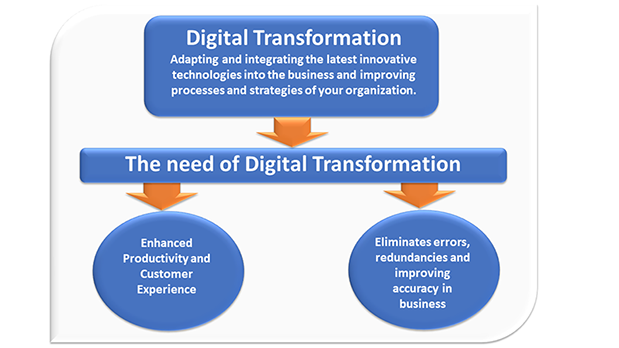 What is Digital Transformation?
Businesses are changing the way they operate to address the continuous shifts in the requirements of customers. Digital Transformation is, adapting and integrating the latest innovative technologies into the business and improving the processes and strategies of your organization.
From replacing a manual process with the most advanced application to automating the entire business functionalities, digital transformation eliminates errors, redundancies and improves efficiency and accuracy in your organization.
Why does your company need it?
With reduced manual and labor costs, digital transformation brings about enhanced productivity and customer experience for your business. Digital technologies such as Cloud Computing, Enterprise Mobility, Artificial Intelligence, Machine Learning are changing the dynamics of today's businesses. And these are reshaping your existing enterprises positively.
Where does NetSuite come into the picture in terms of Digital Transformation?
NetSuite – is the most widely used business cloud ERP solution to manage all your critical business functions. What is its contribution to Digital Transformation?
Unified Platform
All in one solution for your entire business. It is a consolidated software to deliver the required functionalities in a single solution. The rich functionalities of NetSuite fit all industries of any size. The features are useful for businesses in Software, Wholesale Distribution, Professional Services, eCommerce/Retail. The business processes such as accounting, financial management, inventory management, order management, resources management, customer relationship management production management are single-handedly accomplished by NetSuite.
Automation
With modules such as CRM, Advanced Financials, SuiteCommerce, Warehouse Management, NetSuite automates the day-to-day processes within your organization. From accounting, marketing, sales, human resources every aspect of business can be automated with NetSuite. Replacing the papers with online data makes the business process simpler, cost-effective, faster, and less error-prone. It helps in better reporting and analysis of data to make well-informed decisions.
Cloud Platform
No need to purchase the software and hardware. And it takes definite time to implement depending on your needs and customizations. Since NetSuite is a cloud solution, you can operate it from anywhere anytime, with an internet connection. You also do not need to worry about data loss as NetSuite auto backs up your data.
Global Business Management
NetSuite supports different languages, currencies, and even when your business has a different set of subsidiaries. Feasible for companies that are multinationals.
Customization
The businesses are changing constantly and so their needs. The powerful range of products of NetSuite has tremendous scope for customization to fit your business and its goals. You can enhance and customize the features of CRM, SuiteSuccess, ERP, PSA, and other high-end solutions from NetSuite. With the help of SuiteFlex tools, you can create SuiteApps for your business requirements.
360 view of Business Operations
NetSuite gives concrete data of the business processes to the users. Based on this pool of essential data and real numbers, financial, strategic, and other crucial decisions can be taken easily and accurately. Production, Sales, Accounting, Human Resources, and all the core processes of your business are integrated and the data is available across relevant departments. As NetSuite provides real-time visibility into every angle of your enterprise, you can make better decisions at right time.
Continuous Improvement in the Software
NetSuite releases its updates twice a year. Each of the updates has new feature enhancements and improvements to streamline and increase your business performance.
NetSuite a single platform is capable of handling your Financials, Sales and Marketing. It takes care of procurement and order management, warehousing and inventory management, makes sure your omnichannel commerce runs smoothly, and manages your human capital resources as well. NetSuite enables companies to meet their goals faster and expand them further easily. NetSuite transitions the crucial processes and scale-up productivity, efficiency of employees ultimately reducing the costs.
When businesses switch to NetSuite the key performance metrics improved as below: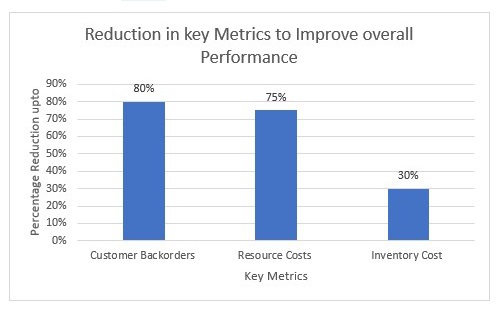 The uncertainty in the pandemic continues to threaten businesses even in 2021 and the impact is long term. NetSuite offers a flexible and reliable platform. Even when the company expands or shrinks, NetSuite is equally functional and manages to run the business processes smoothly, cost-effectively. With NetSuite, you can optimize your time, labor, and resources to increase the ROI.
To transform your business with NetSuite, you can always reach to RevGurus – NetSuite Alliance Partner! We have experienced and certified NetSuite ERP Consultants, authorized in ARM and Multi-Book too. We have a team with a strong technical background with good Integration experience. Our accounting and financial team includes qualified chartered accountants. We provide end-to-end solutions for companies who want to leverage NetSuite. Having successfully delivered projects for various SMBs and Fortune500 Enterprises, we can help you to transform your business processes with the powerful NetSuite cloud platform.