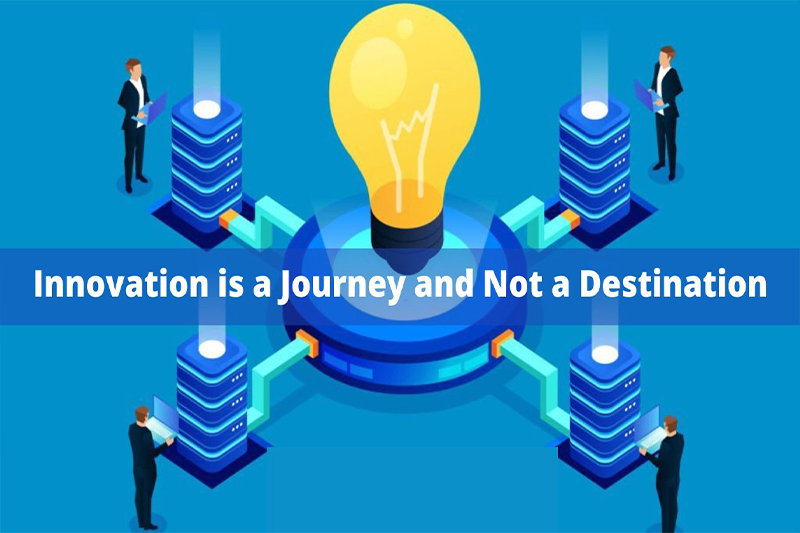 29 Jun

Innovation in IT Service Industry

Posted at 16:28h

in

Blogs

Reading Time:

4

minutes
Innovation in IT Service Industry
INNOVATION
Innovation means introducing a new thing to the market, be it a product, a process, or a solution that the company wants to promote to stay competitive and drive its growth.
Innovation is all about Organisations coming up with creative ideas and leveraging their capabilities with a strategic action plan to implement them. When an Organisation innovates, it could be either in the form of its existing products, product line, services or solutions, methodologies, and processes, or it can create something unique that was not existing earlier.
IMPORTANCE OF INNOVATION
Modern businesses require unique ideas. This requires Organizations to look at their delivery model for places to innovate. The traditional models, though successful, may no longer be relevant in today's world.
If you look for elements in the Organizations that genuinely stand out from the rest of the crowd today as pioneers or market leaders in their respective industries. In that case, one thing is at least familiar to all: they proactively embrace innovation.
In today's fast-paced and customer-centric world, the clear message for all incumbents is to innovate if they want to create a niche for themselves.
PRESENT STATUS OF INNOVATION IN THE IT SERVICE INDUSTRY
The Service economy globally today constitutes approximately 37% of the total value. Within the Service industry, the contribution of the IT Service industry is close to 35%, which we may expect to increase further in years to come.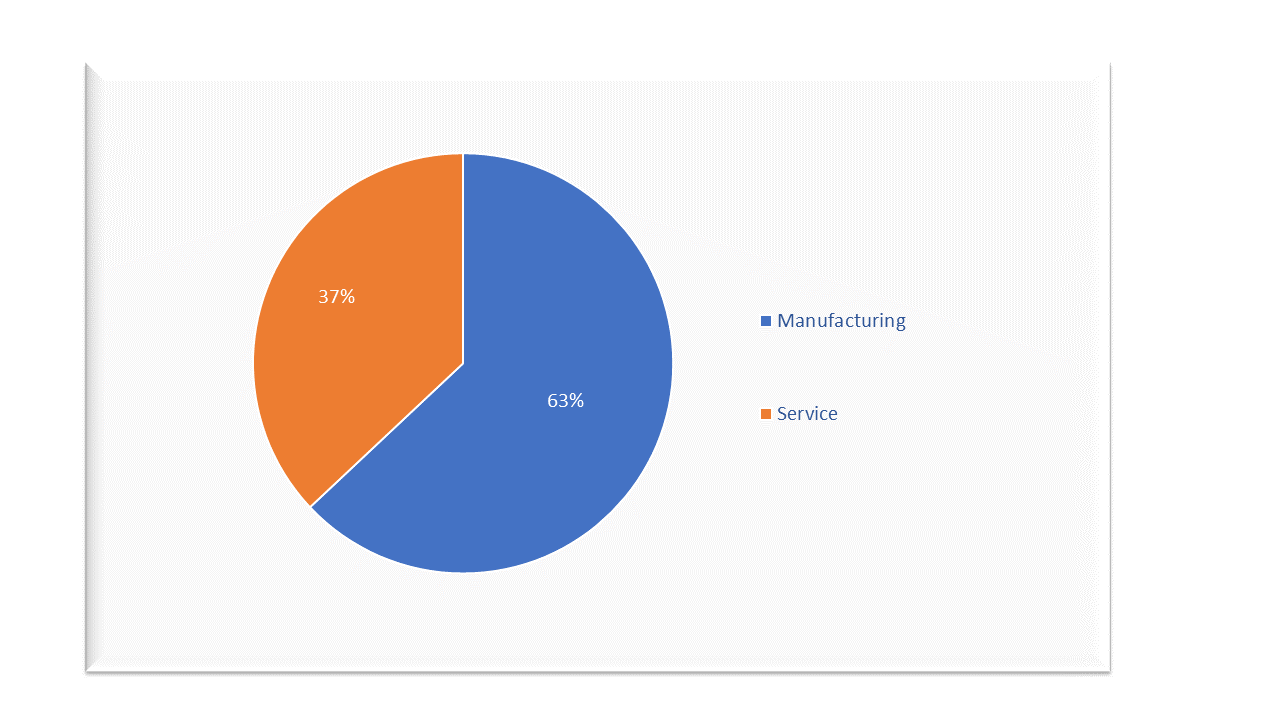 Lately, the services industry has contributed a significant part of total economic activity globally. It is a source of employment in many economies and contributes to economic growth.
INNOVATION IN IT SERVICE INDUSTRY – CHALLENGES FACED
Ever since its evolution, the service provider firms did not consider innovation unless compelling situations made them do so compared to the Product companies. The service providers mainly focussed on Continuous improvement that didn't qualify as 'innovation.'
While everybody involved in the service sector, from bottom-level employee to top management, wholeheartedly subscribe to the idea that having innovation in business plays an important role, the results suggest very few innovations in this industry. We do find Organizations investing a lot in innovating their core products, but when it comes to the service industry, there is a lot that needs to be done.
Challenges that the IT Service provider faces:
Contract document as fencing: – For many Service providers, the SOW signed is the ultimate governing factor. The Service Level Agreements that define the Quality of service like TAT etc. Most of the time, the Customer or Service provider would prefer to stick to it.
Innovation is not seen as sustained activity: In the service industry, innovation is seen as an ad-hoc activity and not a sustained process for many organizations. They do not have the landscape and infrastructure to achieve it.
Cost of Innovation: – The innovation to an existing product or service does not come without cost. The expenses could range from technological upgrades and training to resources and the cost of implementation as a project, to name a few.
The risk associated with Innovation: – While the Organizations may continue to reinvigorate their offerings, it doesn't necessarily guarantee success. The risk of market acceptability, sunk costs, poor implementation, and resistance to change can result in its failure.
Transaction-based: – The challenge to measure the quality of service is often difficult to quantify as it doesn't remain in the consumer's memory for a long time compared to the physical product. Product feedback can be captured even at a later date.
Inconsistencies and, as a result, difficult to measure: The Quality of service can be inconsistent as it is dependent on several factors that cause it. It isn't easy to measure the Quality of service through a standard lens.
Perception-based: – A service delivery at the end is a perception that could differ from person to person. Various customers could give different ratings for a similar experience.
HOW TO ACHIEVE INNOVATION IN IT SERVICE INDUSTRY
Need to have a Service Product Innovation Centre: – A innovation in the IT service industry cannot be achieved unless you have a dedicated R&D team focusing on innovation. Innovation in the service industry doesn't happen by accident. Organizations need to have a Strategic landscape to achieve it.
Continuous interaction with customers to get feedback: – Organizations need to have an effective mechanism to capture the customer's feedback on a real-time basis, analyze it quickly and make changes to the product offering swiftly wherever required.
Customized solutions yet should be standardized and scalable. Ability to scale the product across different customers and verticals
Have offline surveys and take actions based on their results:- The Organizations can have independent market surveys done by choosing a sample population and can evaluate the results and take further action based on them.
Culture of innovation should be there: – While Organizations can invest funds in building a word-class Innovation and having the best facilities the true results of innovation cannot be achieved unless you create the environment that fosters it.
BENEFITS OF INNOVATION TO THE CUSTOMER
1) Increased Quality of service
2) Ability to achieve business value
3) Increased customer satisfaction
4) Potential to get renewed business
5) Other financial benefits like savings on operational costs
BENEFITS OF INNOVATION TO THE SERVICE PROVIDER
6) Increased revenue, margins, market share, and profits
7) Increased customer satisfaction
8) Market leadership
9) Potential to get further business
10) They Can place themselves in the niche segment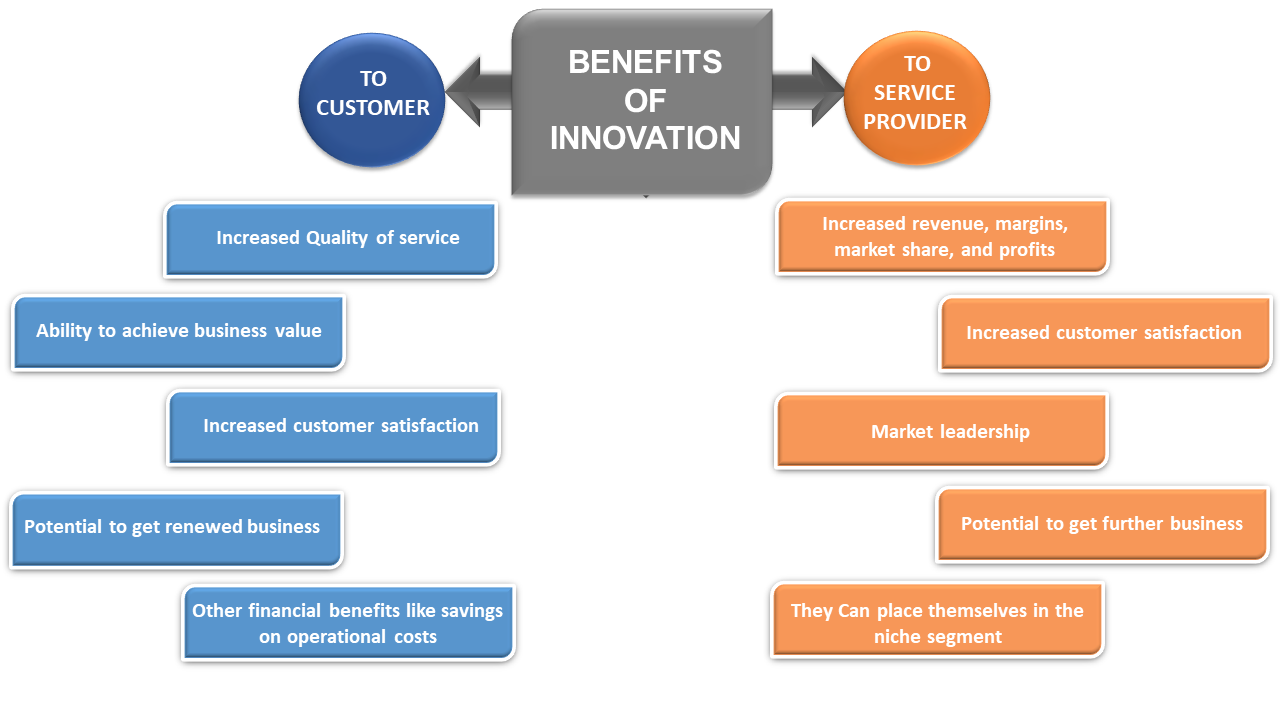 CONCLUSION
Globally, the service industry skyrocketed, especially during the pandemic's last two years. The percentage of transactions and their value between companies and consumers is high for services compared to products.
Despite the increased market, many IT service industry companies struggle to retain their clientele and improve profit margins. One of the reasons for it is unable to increase customer satisfaction and, at the same time, growing pressure from the customer to reduce costs. Even the steady cost reductions offered no longer make them attractive to Customers who are willing to pay the price if they get quality service today to help them achieve their business value.
Add to this is increased competition from the new startups that ride on the technology wave and develop novel ideas to connect with customers and understand their needs. They are challenging the traditional reach-to-market models and quickly getting close to customers. The new start-ups could be nimble now, but they have all the capability to challenge the supremacy of large and traditional companies. It's a strong message for the conventional organizations either to innovate or be left behind in this race.