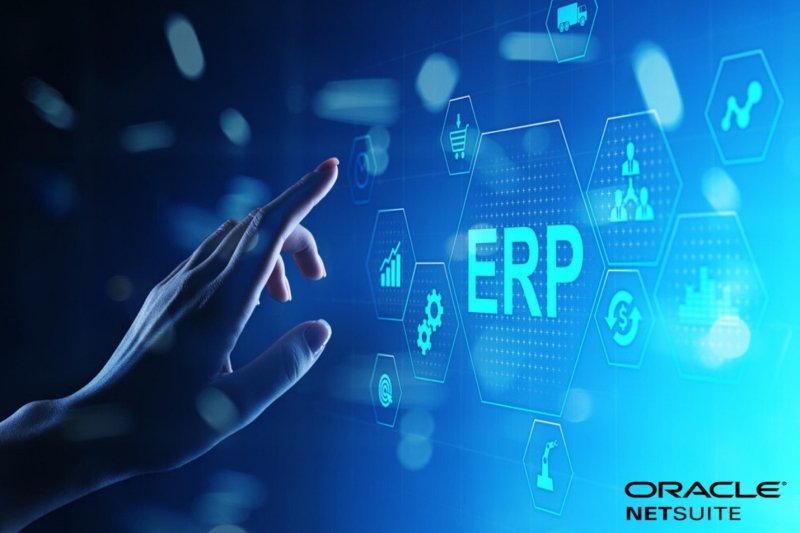 19 Nov

Mistakes to Avoid During NetSuite ERP Implementation

Posted at 16:24h

in

Blogs

Reading Time:

4

minutes
Mistakes to Avoid During NetSuite ERP Implementation
ERP software implementation has become essential for businesses as it increases productivity by automating business processes. ERP implementation can be a complicated process, mainly because it impacts business processes and people across the organization directly.
ERP software is similar to a nervous system. It delivers essential data to numerous sources from a centralized place where all the information is analyzed. The fact is that no one pays attention to the nervous system until it works fine. The problem begins when it starts to break down. Taking a cue, when ERP implementation doesn't work well, it captures all attention. Just because you have done ERP implementation doesn't mean it will work well. Many ERP implementations fail miserably due to inadequate planning. This is mainly because the person responsible for planning was not equipped enough to handle the responsibility.
When a business is preparing for NetSuite ERP implementation, it should incorporate top-notch planning. The phases of planning should take into account all the impacted departments and employee groups. Additionally, it is crucial to have a contingency plan. Here are the most common mistakes to avoid during NetSuite ERP implementation:-
1. Fear of Change
Just like your business, the success of NetSuite ERP implementation depends upon the employees of your company. While the top-level team might be too excited for the new ERP software, various other departments will not even be close to it. Undoubtedly, you can have the best deployment in the world, but if your staff doesn't accept it well, it won't be a smooth transaction.
For this, you can appoint champions in each department and explain to them how the implementation will work and affect their department. You can also host a meeting to explain the goals of NetSuite ERP implementation and make the employees understand that the software is only to make the business process effective and communication better.
2. Migrating and Integrating too many systems
Make sure that you are honest about the data needed. It is essential to take a look at what all is required. Most organizations rarely use data after it is moved, so ensuring what is required will save project/services and time. It will also give you a much better value addition.
When it comes to integrations, be aware of what you need in the present and what you might need in the future. If you have to change something eventually, don't spend your precious resources integrating a tool that will become useless. Take a look at the roadmap and challenge your team to avoid throw-away work. Also, be sure about what you integrate. Usually, companies that tend to hook up everything doesn't get much value from integrating older tools. They would've been better off retaining access to those tools than spending money on a lot of heavy lifting for an integration that doesn't provide much value.
3. Choosing the Wrong NetSuite Implementation Partner
Selecting the right NetSuite implementation partner is just as important as selecting the right software for your business. So, you have to pick a NetSuite ERP partner that is reliable, knowledgeable, and have experience working with different industrial enterprises. They should be well versed about your industry, can provide you with the right inputs, and help you leverage the features to the maximum.
Choosing the right partner becomes critical as ERP implementation in your industry will be different from other industries vertical. Therefore, their experience regarding your industry will definitely stand out as a viable and profitable factor for you.
4. Big Bang Implementation Approach
Every project process has to be conducted with proper planning, strategic steps, and thought-out information. Similarly, NetSuite ERP implementation is a project for you that can't be concluded in a single step. It involves various steps including identifying the needs, data migration, resource allocation, infrastructural change, and much more. Therefore, you just can't expect to get it done in a single shot. Chart a plan for your NetSuite ERP implementation and then work through that.
5. Inadequate Resources to Manage ERP Rollout
While implementing NetSuite ERP isn't a challenging task, it isn't a simple activity as well. You have to have a NetSuite support system in place to manage the assignment of resources thoughtfully. For any systematic process, the ideal allocation and use of resources is a significant aspect that creates the difference between success and failure.
6. Failing to Establish NetSuite Project Team
For a big enterprise, it needs a whole team to look after the ERP implementation, and that team should have NetSuite professionals who can get a deep understanding of the suite, its features, the implementation process, and how to deploy it the right way for better results.
7. Over-Customization
While enterprises and businesses looking for customized features and support in any new software and program, it is necessary to understand that re-engineering did more than needful tweaks can prove to be a hindrance. You should create a platform to make it effectively better for you but restructuring it that mimics the legacy system won't help at all. Some things are better left at the native stand and what can be easily configured and customized could be what you should look to understand.
8. Overlooking the Importance of Training
Training is one of the major reasons why ERP implementations fail in most organizations. This is where choosing the right implementation partner helps. With the right set of resources, good training of a new ERP system can be imparted ensuring better user adoption leading to successful ERP implementation & usage.
ERP implementation will be both exciting and challenging for any business. If you are looking for a NetSuite ERP software implementation, it is essential to plan well in advance and engage with an independent consulting firm to get an unbiased opinion.
Now that you know the most common mistakes to avoid during NetSuite ERP implementation. For more NetSuite implementation tips tailored to your business, connect with our experts at RevGurus.