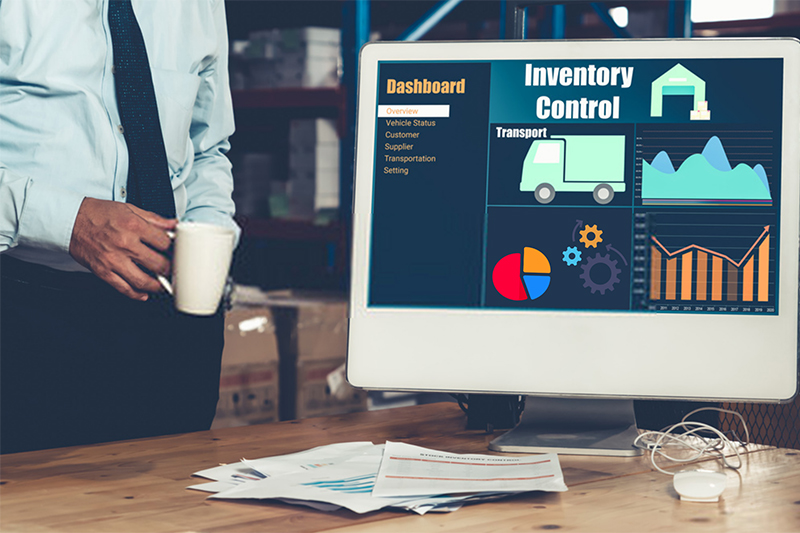 05 Jan

Optimizing Business Operations – Save Time & Money with Netsuite Advanced Inventory

Posted at 16:45h

in

Blogs

Reading Time:

4

minutes
Optimizing Business Operations – Save Time & Money with Netsuite Advanced Inventory

Manage Inventory of your growing Business with NetSuite Advanced Inventory
For retailers, traders, eCommerce, and online enterprises, or any business which deals with products, managing inventory is a challenge. With your business growing, accurate records of each inventory dealings are crucial. To streamline your Inventory Management, just maintaining the data on spreadsheets does not ensure smooth administration.
NetSuite Advanced Inventory helps to track your inventory, optimize your warehouses, and storage, to avoid stock-out or overstocking. It takes control of your business' inventory as and when it is purchased, stored, produced, and used, or sold.
Inventory and Inventory Management
Inventory is an asset – the goods that your enterprise possesses with the purpose of selling. Once sold, it becomes revenue. Inventory Management comprises all the processes of ordering, storing, and utilizing or selling the goods in your facility.
Features:
Demand-Based Inventory Replenishment:
To deliver an adequate number of products needed by your customers on time, you need to maintain the optimum stock. To reduce the risks of running low on stocks, inventory replenishment is required.
The Advanced Inventory smart tools notify you about the quantity of inventory available at each location. It also suggests the number of items to be purchased from vendors to make the inventory available at all the locations. NetSuite Advanced Inventory helps you to maintain necessary stock and keep excess stock minimal. It also helps you to estimate stock levels, sales demand, average lead -time, the time you have in hand to refill the stocks and reorder points dynamically.
Automate the management of reorder points. The reorder point is the minimum product quantity that must be present before ordering more products.

It gives real-time alerts of when the stock is falling short of the preferred stock level to avoid delays.

Inventory counts and stock maintenance to avoid stock-outs of any items.
Inventory Control
Advanced Inventory allows tracking of all the items in each lot from production to purchase. The quantity of items in a lot is also recorded. You get notified when your lot is nearing the expiry. You can sell that stock before it expires not to lose the money. Using the Search functionality of the module you can access the history of any lot.
Landed cost is the total cost required to transport a product to the sellers' warehouse excluding the cost of goods. The Landed Cost feature of Advanced Inventory can record the charges such as customs, freight, shipping, duty costs, and factor those into product pricing. It helps in accurately calculating the profits.
Matrix Item Management:

With this feature, you can create SKU – Stock Keeping Units of all the products of various styles, colors, sizes, and other characteristics.
It reduces the time to filter through all the items for a salesperson. You can improve customer experience by allowing them to choose from an easy dropdown menu that has a combination of options. Matrix item management can simplify the pricing and inventory status of matrix items.

Serialized Inventory:

Assigning serial numbers to each item, sorting of inventory to have control over purchases and sales.
It gives the total understanding of the initial location of the item from start, in transit, and endpoint. It also tracks the costs of each serial number to track and optimize inventory costs.

Bin Management:

This feature helps in managing and organizing the warehouse in terms of bins.
Bin management enables tracking of the exact location of inventory at warehouses. This helps in faster order management and delivery.
It also helps to systematize restocking. You can generate the knock off the items list of stock.
Multi-location Inventory features allow the use of different bins to store one item or one bin to store different items. Bin Management can manage single or multiple warehouses.
NetSuite Advanced Inventory helps in printing bar codes with transaction numbers on a sales order, packing, invoices. It also allows scanning bar codes on products.
Inventory Process Management:
NetSuite automates all crucial inventory processes and reduces the time and efforts of your team. Advanced Inventory also enables the easy return of items by scrutinizing the warranties. Pick, pack, and ship feature helps to determine your client's package at each stage.
Other Features:
Supervise supply chain operations such as inventory counting, dispatch list.

Counting the stock on regular basis to automatically calculate the quantity of available items at any time and any location

Allocating cost according to weight, value, or quantity

Real-time Visibility of all individual inventory across locations and channel
Benefits:
Governs the entire process of goods from purchase to sale. Monitor and improve performance with a single real-time dashboard view of items

Inventory Tracking at multiple locations

Makes sure you always have an accurate number of the right products at right time at the right location

Reduce the risk of both – unavailability of items as well as a large inventory holding cost by

Simplified inventory management saving money, time, and a headache!

Reduce the cost of extra and obsolete inventory

Automatic calculation of safety stock and alerts you once stock falls under that level

Easy product traceability in case of product recalls

Provides sales data to forecast sales

Real-time tracking

Alerts of low stocks, timely inventory counting gives an idea of the available quantity of items at any location, this eliminates the possibility of stock out, increasing customer satisfaction.
Advanced Inventory guarantees that your inventory matches your business objectives. It is a solution for product-based companies to manage inventory efficiently. If you are looking for software to keep inventory costs low and meeting customer's expectations, Advanced Inventory from NetSuite is for you!
If you have multiple products, with multiple locations, and have any query about NetSuite Advanced Inventory, get in touch with the RevGurus Team!