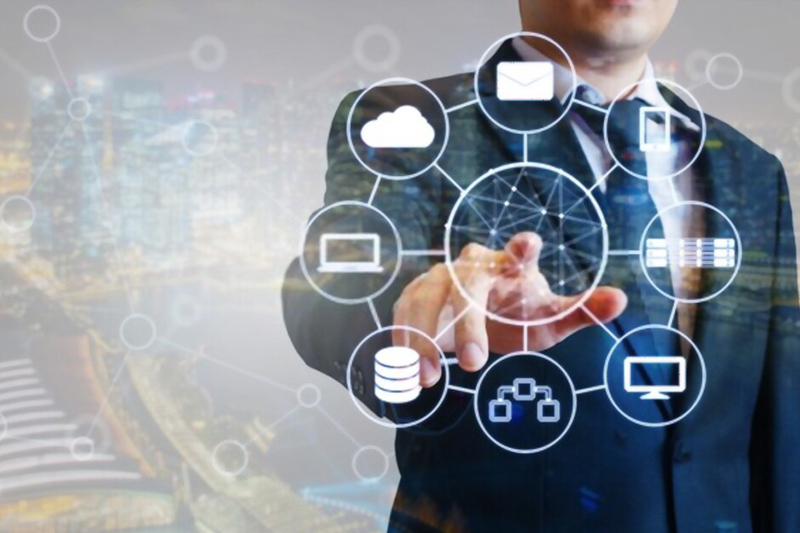 12 Jul

The core Features of NetSuite SRP that help Services Enterprises run more Effectively

Posted at 10:00h

in

Blogs

Reading Time:

4

minutes
The core Features of NetSuite SRP that help Services Enterprises run more Effectively
Are you an ITES or Technology company aiming to automate your business operations to increase profits? NetSuite SRP – cloud-based software increases efficiency within the organization.
An ITES company provides consulting, support, and managed services with the help of hours of work the resources put together. When resources finish the project, the services can be delivered on time.
What makes a service company a successful enterprise? – Services Business is driven by the projects they have in the pipeline. The success of a service company depends upon the delivery of projects on time and within the stipulated budget, coordinating with the manpower required to accomplish the project. The more projects companies deliver, the more they accomplish and achieve their goals.
NetSuite SRP takes care of the entire ITES Business. It can manage your projects and people together. It is an umbrella set up that delivers the services through its Customer Relationship Management (CRM), Professional Services Automation (PSA), and accounting/Enterprise Resource Planning (ERP) solution. NetSuite SRP is a Software as a Service (SAAS) that provides solutions in a complete bid-to-bill lifecycle.
With NetSuite SRP, service businesses' PSA systems can integrate with elements of ERP solution, Finances, Project Management, Workforce Management. NetSuite SRP provides a Professional Services Automation solution, that takes care of takes care of the projects throughout.
Why NetSuite SRP?
An award-winning solution is all-inclusive, irrespective company size. A small, mid-sized, or big services organization can take advantage of SRP to manage the resources and financials of the projects.

Project management features that help in running your projects smoothly. The modules and tools of SRP help in automating and streamlining all the tasks. These tasks can be related to project management, resource management, project accounting and timesheet, and expenses management, and more.

The cloud-based system saves Money

Provides real-time data

Connects anyone anywhere with an internet

Can be easily customized

Resource management, Reporting, Billing all in one solution

Offers mobile support
NetSuite SRP Features
1. Project Management
NetSuite's Project Management helps project managers and users collaborate on projects to get an accurate project status. It can analyze crucial tasks and parameters to solve the issues in real-time. A project with all details assembled keeps teams diligent and, in the end, meets customer demands. Some of the tools of PM include:
Budget parameters and records

Project progress tracking

Budget establishment

Real-time reporting

Producing Gantt Chart to know the project plan and its status
2. Resource Management
Resource management has a resource finder tool that selects the best resource appropriate for the specific project. It also manages to optimize the resources to keep a check on productivity and performance. It lets you know the available resources and the ones which are currently being used. Helps in reducing non-billable work.
Ensuring the best possible outcome from the resources tools Project Management has are:
Resource allocation

Resource search

Resource booking

Resource forecasting
3. Project Accounting
NetSuite Project Accounting tools connect project progress and key financial data which guarantees precise accounting and billing till the completion of the project. Managers can communicate the project by project development and success to the management. It gives an in-depth insight into financials related to managing a project including costs, billing, and revenue.
Automated and flexible invoicing

Project profitability summaries and reports

Project revenue recognition
4. Time Sheet Management
Ensures accurate timesheets entered at on right time. NetSuite SRP's timesheet management module makes it simple and easy for employees to mention working hours. Employees can submit and get the approval of the timesheet any time anywhere. The features are:
Time entry for multiple projects can be customized

Time tracking and submission

Approval for project time or user time

Employees can reject their timesheets
5. Expense Management
Get hold of all the expenses with a simple interface. It assures that every entry is accurate. You can customize rules according to the business. The expense management can be done through mobiles. Managers can gather the accurate expense data of different projects and assign it in a single report. Project management and project accounting tools are well connected. These tools are:
Customizable business rules

Create and submit mobile expenses report

Expense tracking

Can get approvals in advance
6. Analytics
To understand and track the projects' progress and performance, NetSuite SRP features provide all the information. To know more about the resources, profits it is useful. To draw inferences from budget prediction vs actual costs incurred, Analytics provides dashboards.
The features include:
Project data

Reporting

Alerts
The Industries it caters to:
IT, ITeS, BPO: This is a project-centric industry. NetSuite SRP simplifies project tracking to bring about on-time completion of projects. Helps in real-time visibility on project profitability.

Consulting: Process-oriented companies where timesheet filling invoices and billing need to be in sync with each other.

Staffing: Resource-centric organizations. NetSuite SRP's Workforce Management module helps in onboarding, timesheet approvals, and payrolls
NetSuite SRP helps businesses to automate the core functions. When projects get completed on time with utmost efficacy, it improves customer satisfaction. Appointing experienced, skilled, and technically sound people is essential to implement NetSuite SRP.
If you are a Service based enterprise, who wants to improve its practices, connect with RevGurus – NetSuite Alliance Partner. Our Experienced and Certified NetSuite ERP consultants are authorized in ARM and Multi-Book as well. RevGurus' accounting and the financial team includes qualified chartered accountants. Our team has strong technical background and integration experience. Having delivered end-to-end solutions for services industries, we help to transform your business processes with NetSuite.
Email us at info@revgurus.com