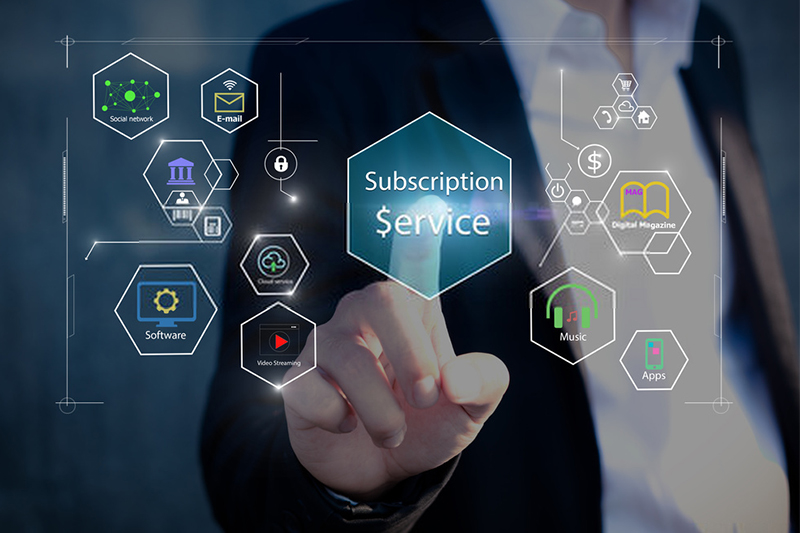 05 Jan

Why a Subscription Management and Billing Solution Is a Need of an Hour?

Posted at 16:42h

in

Blogs

Reading Time:

4

minutes
Why a Subscription Management and Billing Solution Is a Need of an Hour?
With the growth of the Subscription Economy, the opportunities it presents to cloud products and subscription boxes are numerous! As the subscription economy expands into new industries, there are surely unexpected verticals that would adopt subscription models in the coming years. Consumers today prefer subscriptions. The subscription business lifecycle is a framework for describing the needs, processes, capabilities, and knowledge that subscription businesses require as they gain, bill, and retain subscribers.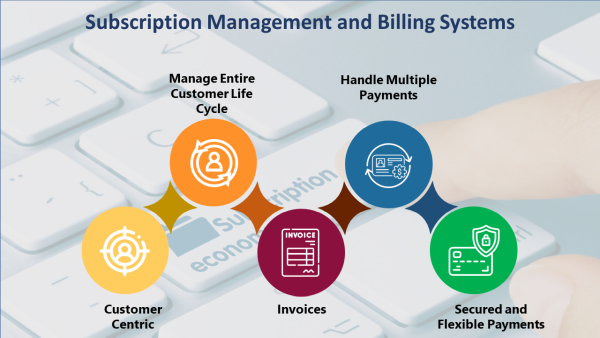 Subscription Management–How it has evolved?
Subscription management helps to manage the entire customer life cycle from start to finish. Be it onboarding through automation, customization in billing, managing different plans together, payment processing, customer care support, everything is taken care of smoothly. Automating subscription management cuts down the costs and ensures streamlining the operations uninterrupted.
But adopting and implementing new subscription business models has historically been difficult for companies. One of the biggest challenges of subscription models was simply collecting payments. Businesses have multiple or even millions of customers across the continents. And they lacked the infrastructure to collect recurring payments from these many customers. Today, digital payments platforms have made it possible to set up and process recurring payments. And it doesn't even need the massive investment of staff that was once required. In terms of physical product delivery, you can take the example of Amazon. Amazon's advances in logistics have made it more efficient and cost-effective to ship products reliably and at scale. These infrastructural developments have made subscription business models increasingly feasible.
Can feasibility alone account for the growth numbers that the subscription economy has seen? To understand this, let's examine the appeal that the subscription model holds for businesses and the customers they serve.
Why do businesses go for a recurring billing system when they already have an accounting package?
Accounting and billing systems are two different territories in the business, so an effective accounting system doesn't guarantee an effective billing system. Accounting systems record revenues and expenses. A recurring billing system is where your product catalog, customer subscriptions, and all change orders and amendments are housed. In this, you offer your customers the services as per their need, and budget. Packages and plans are depending upon the level of services.
The accounting world revolves around debits and credits and requires business events to work around it. Billing, on the other hand, is built around the business events that drive the flow into accounting: customer acquisition, provisioning, pricing, usage tracking, calculations, invoice generation, collections, etc.
An accounting system stores the information of charges after billing; whereas a billing system looks at the customer's subscriptions, including all change orders and amendments, cancellations, and calculates what the bill should be, e.g. prorations, upgrades, downgrades, etc.
Through Billing system business enables sales teams to position and capture as much customer base. As of today, businesses want a system wherein they can leverage the day-to-day operational complexities of business. Hence, one would need a recurring billing system.
A recurring billing system, that is flexible, scalable, and integrated, handles the tough stuff like change orders, proration, billing in advance and arrears, usage-based, fixed, and variable billing.
Businesses might experience tough times when their customers want to upgrade, downgrade, or pay you monthly, not annually. By understating how different market segments want to purchase from you and selling them in the same manner, is the growth driver for subscription businesses. Ultimately, the Customer is the King and you need to adapt according to their needs.
The parameters businesses need to understand when going for subscription models:
Popularity along with some risk factors
While subscription businesses are enjoying unprecedented popularity, but sometimes things might go wrong if a product, pricing, positioning, and incentives are not aligned. Consumers are quick to cancel services that don't deliver a superior experience, for example, because of poor product quality, dissatisfaction with the assortment, or a lack of perceived value.
The customer holds Total Control
Subscription management is important during Sign-up, wherein companies can provide free trials, discounts, and coupons. Once a customer signs up for the subscriptions, they can manage a subscription rate plan that matches their requirements. If a customer wants to upgrade to higher plans, they can do it in the middle of their billing cycle. A classic case e.g is Tata Sky and Amazon prime videos. If a company wants to automate the entire process, including the generation of an invoice, they can easily do it in subscriptions management.
Subscriptions empower the customers via self-servicing. A self-service portal allows customers to create and update their subscription information as needed without reaching out for support and assistance. The customers also have control over upgrading or downgrading and pausing or canceling the subscription as their wish.
Communication is the key
Compared to traditional businesses, subscription businesses need to pay much more attention to communication, and it plays a vital role in preserving the customer-business relationship. The communication starts the minute the customer signs up for a trial and extends throughout the customer's life cycle, in key events such as trial period expiration, usage alerts, payment reminders, credit card expiration, payment status, invoice emails.
It also ensures payment security, especially when there are recurring payments. During the cancelation of subscriptions, the subscription management efficiently manages the refund process calculation of the prorated amount and refunding respective customers.
To conclude, subscription industry is continuously growing to meet changing customer preferences. Subscription models are highly customer-centric and are popular amongst all industries. In the future, we will see more businesses opting for subscription models. And for that, we need a flexible and robust subscription management system.
Subscription systems that provide a wide range of options, multiple features, and offer flexibility to the consumers are going to be THE CHOSEN ONES amongst the industries and growing businesses.
NetSuite provides a powerful solution for companies who need to handle recurring order transactions to simplify the billing process. Suitable for recurring payments associated with subscription plans, NetSuite is easy to use and customizable to any changes needed.
RevGurus being a NetSuite Alliance Partner is experienced and certified NetSuite ERP Consultants, led by experienced business and technology experts. With a strong technical background and good Integration experience, we have successfully delivered projects for various SMBs. Our accounting and financial team has qualified chartered accountants. We ensure your business improves its efficiency and profitability with NetSuite.
To know how we can cater to your NetSuite Needs email us at: info@revgurus.com