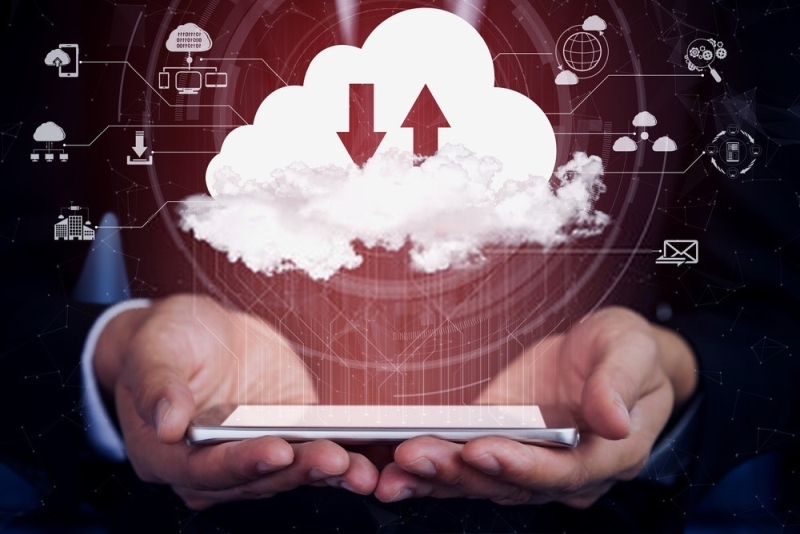 19 Nov

Why Does Your Business Need Cloud Computing?

Posted at 16:13h

in

Blogs

Reading Time:

3

minutes
Why Does Your Business Need Cloud Computing?
Today, the trend of on-premise software solutions has been overtaken by on-Cloud computing. Most businesses prioritize cloud computing due to the limitations of on-premise ERP systems regarding ease-of-use and flexibility.
Cloud Computing delivers on-demand computing services from application to storage and processing power, primarily over the internet and on a pay-as-you-go basis.
The advantages of cloud computing solutions for businesses include increased capacity, functionality, scalability, productivity, less maintenance, and reduced cost. Moreover, cloud computing solutions are easily accessible from anywhere with an internet connection.
Here are the most important benefits of cloud computing:-
● Accessibility
Cloud Computing solutions facilitate the access of applications and data spanning across the globe and from any device such as a desktop, tablet, or laptop with an internet connection. Any member of the organization accessing the same information can maintain data consistency, avoid human error, and induce a clear record of any revisions or updates.
● Data Security
Many organizations have security concerns when it comes to embracing a cloud-computing solution. In the wake of rising data privacy breaches, a top cloud computing security solution offers security protocols to protect confidential information and financial transactions. The key to this security is the encryption of data being transmitted over networks and stored in databases. By using encryption, data is less accessible to hackers or unauthorized individuals. Multi-Factor Authentication is a multi-layered security system. It verifies user identity via more than one verification method from independent credential categories.
● Regulatory compliance
Cloud Computing security solutions provide an enhanced infrastructure that supports regulatory compliance and protects consumers' personal and financial data.
● Flexibility
With Cloud Computing solutions, users can scale services to accommodate their requirements, customize applications, and access cloud-based services from anywhere with an internet connection. You can avoid server crashes during high traffic periods by scaling up your cloud solution with cloud computing technology as it offers flexibility. When the increased traffic is over, you can scale back down to reduce cost.
● High availability and support
A best-practice compliant cloud computing solution offers constant support for the company's assets, including live monitoring 24*7 for 365 days. These solutions are well-established and ensure your applications are always online.
● Disaster Recovery
One of the primary reasons which contribute overwhelmingly to the success of a business is control. Sometimes, situations may get out of control, impacting a business's productivity, revenue, and brand reputation. Cloud-based services allow fast recovery of data in emergencies, right from natural disasters to power outages, thereby helping in Business Continuity.
● Future of Cloud Computing
Cloud Computing's journey is filled with continuous innovation and out of the box solutions for businesses and end-users. In its current iteration, cloud computing has transformed the way modern workloads are managed. Let's explore the future of cloud computing:-
● Data Decentralization
It decentralizes data and application sets from on-premise instead of broadcasting it throughout the cloud and ensures easy availability by reducing risks.
● Blockchain technology
Exemplifies decentralization's security value by eliminating the dangers of centralized administrative control of data that can quickly leave the doorway open for hackers.
● Business Agility
Cloud Computing allows companies to reduce the time to provision and de-provision IT infrastructure, speeding up IT projects' delivery critical to revenue growth or cost reduction. Organizations need to sustain the ability to respond to business challenges, react to market opportunities, and get their products to market faster. Cloud Computing technology offers a natural platform to optimize existing IT systems, thereby increasing operational productivity while driving business agility and growth.
● Internet of Things
Many businesses are developing IoT applications and sensors to track and supervise operations from remote locations. IoT with Cloud Computing makes data processing easy while converting it into a conversation and actionable items. Cloud Computing technology centralizes decision-making information from different sources to improve efficiency.
● Artificial intelligence
A Cloud Computing solution's future enhancement is artificial intelligence (AI), a current trend in many industries and businesses. Cloud computing applications empowered by AI technology will assist companies in making informed decisions before disaster strikes. AI technology helps in monitoring the health of various machines or operations.
● Improvement in Cloud Computing Services
Technology is evolving, and the future of cloud computing includes three broad categories: Infrastructure as a Service (IaaS), Platform as a Service (PaaS), and Software as a Service (Saas). Each service model can be seen as a layer that provides further development or deployment opportunities to companies to tap into the business processes' full potential for superior customer experience.
Gartner demonstrates that by 2023, the top cloud service platforms will showcase an ATM-like presence to serve a subset of their services.
Cloud computing gives businesses the ability to enable employees to access data and applications from anywhere, making them more productive when on the go.
If you are looking for a cloud computing platform for your businesses, then it's the right time to migrate from existing, on-premises, or legacy systems. RevGurus will help you implement NetSuite – a cloud computing platform without discontinuing your business processes.