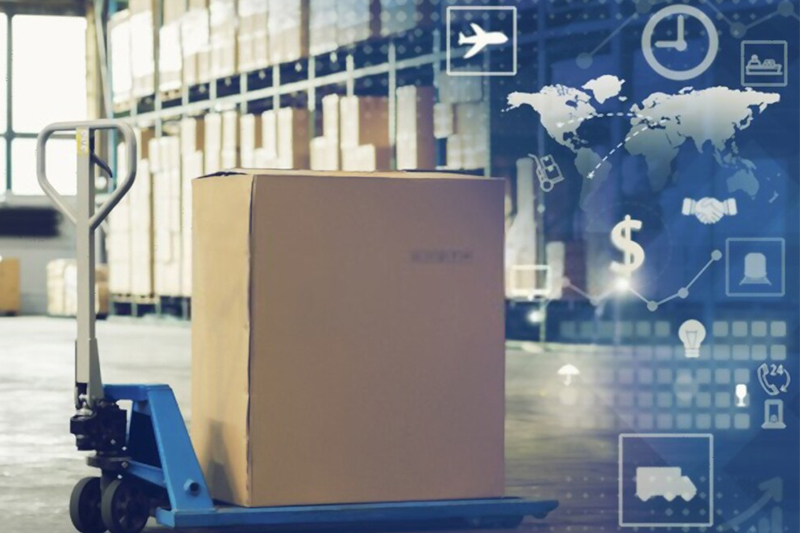 25 Jun

Overcoming the Biggest challenges of Wholesale Distributors with NetSuite

Posted at 15:42h

in

Blogs

Reading Time:

4

minutes
Overcoming the Biggest challenges of Wholesale Distributors with NetSuite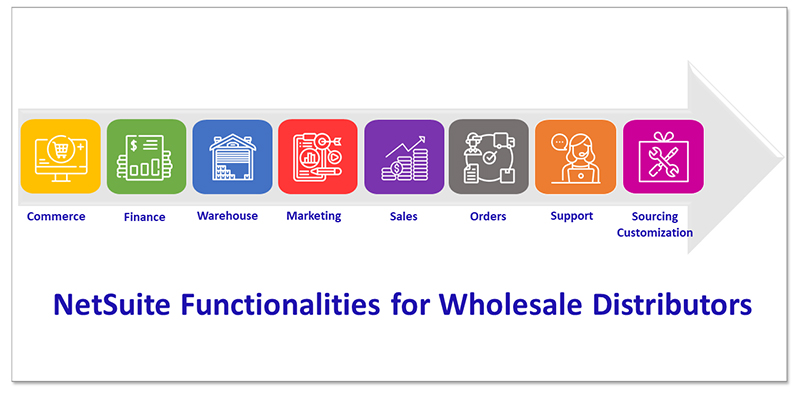 Accelerate your Wholesale Business with NetSuite Software
Wholesale distributors sell their products to resellers and other sellers in bulk at competitive prices than their rivals. They need to maintain the quality of all the products, delivery the undamaged products in time.
Wholesale Distributors face challenges in the below aspects
Accurate Inventory management and visibility

Control over Supply Chain to replenish your inventory

High IT Costs related to the software to manage the wholesale distribution business

Fast Procurement to have enough products to fulfill the demands

Fluctuating product demands of consumers

Warehouse Management

Dealing with Suppliers, Vendors, customers, delivery service companies
NetSuite offers essential workflows for the below functions of Wholesale Distribution Business:
Commerce: Bringing together your customers and business
Finance: Best accounting software for financial management
Warehouse: WMS ensures on-time delivery
Marketing: Real-time analytics on the customer engagements
Sales: Offers clarity on processes from lead generation to sales and after-sales support
Orders: Omnichannel engagement helps in accepting orders from anywhere
Support: Self-service client portal offers continuous support.
Sourcing: Control over procure to pay process
Customization: SuiteCloud platform guarantees the ability to expand as your business grows matching the unique needs of business
With the below features NetSuite simplifies the operations of Wholesale Distribution Business
Central and Integrated Distribution Management Cycle: Managing all the Distributional functions along with financial aspects of those: Marketing, Selling, order management, Shipping, Billing, Cash management, Maintain General Ledger, Provide Support, Reorder
Complete View of Customers of your Business: A single system covers ERP, CRM, eCommerce. You get a single platform for a real-time view of all the customers across all the departments covering all locations. You can understand customers, predict sales trends, and alter your marketing strategy accordingly.
Upgrades: NetSuite provides IT support on demand. The cost of which is not on you. The access is anytime anywhere. Being a cloud-based software, it also provides the latest software upgrades, automatically applied to your software. There is no need for coding and testing for the upgrade and even for the customizations, you have opted.
Customization: NetSuite provides software solutions that fit your business requirements. Customization is for easily modifying the solution for your organization. It reduces the burden of expenses on the development and IT. The software is tailor-made to suit your operations and domain. RevGurus being the NetSuite Implementation Partner can further help in customizing it to accommodate all your needs.
Easy setup and Management: Implementation, data migration, managing eCommerce content, forms, building up the website, all can be smoothly accomplished in your business environment with NetSuite.
Partner Collaboration through Portals: The wholesale distributors' customers are suppliers, direct customers, resellers, etc. They can function through a portal where they can order, reorder, or cancel the products through their account. This provides your business with a real-time view of each order and its status.
Single Application for your Entire Wholesale Distribution Business: Integrated application that connects all your business processes effectively under one roof. Improves visibility, decision-making capacity, and better control over your customer and partners.
How NetSuite assist to overcome the challenges of the Wholesale Distribution Business?
IT Cost Savings: It is a Cloud-based software that helps in quick implementation, reduces the efforts of IT teams for backup and security.
Enhanced Inventory Management: Simplify inventory management with features like inventory replenishment, serial and lot number tracking, bin management, demand planning. No obsolete inventory as the stocks can be managed with real-time visibility.
Sophisticated Warehouse Management: NetSuite can automate and document warehouse management processes that reduce human interventions.
Business Growth: NetSuite offers total control over all the processes enhancing efficiency throughout the organization. It automates your business processes, streamlines those. A modern distribution company needs the flexibility to help in improving sales, customer delight.
Accessibility: NetSuite is a Global Platform and can be accessed anywhere from any device at any time.
Saving Shipping Costs: NetSuite can also integrate shipping and order fulfillment services. You can transfer your order directly to the delivery service provider and later manage the delivery tracking.
Better Customer Services: Provide the latest information about the availability of items, prices, and shipping. Customers can view the orders, track, and pay for those. NetSuite eCommerce solutions can offer a customer experience that equals the in-store customer experience.
Scalability: Businesses have grown from a handful to thousands using NetSuite. NetSuite being able to expand can accommodate any size of the business, it grows as your business grows.
Security: Ensures security of data. The data backup makes sure you will get any information whenever you need it. The policies and infrastructure provide complete protection against data theft.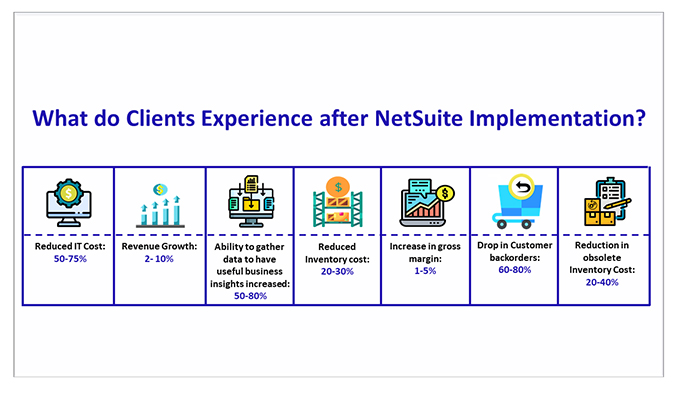 Instead of multiple applications to run business operations, NetSuite gives a 360-degree review of your overall business in a single software. NetSuite ERP offers wholesale distribution businesses the tools to accelerate growth, and drive innovations.
If you need to refine your distribution business and meet your customers' demands, get in touch with the RevGurus team. Being a NetSuite Alliance Partner, we have experienced and certified NetSuite ERP Consultants. We have a team with a strong technical background with good Integration experience. Our financial team includes qualified chartered accountants. We provide end-to-end solutions for companies that want to leverage NetSuite. Having successfully delivered projects for various Fortune 500 Enterprises and SMBs, we have the expertise to transform your business processes with the powerful NetSuite cloud platform. Email us at  info@revgurus.com